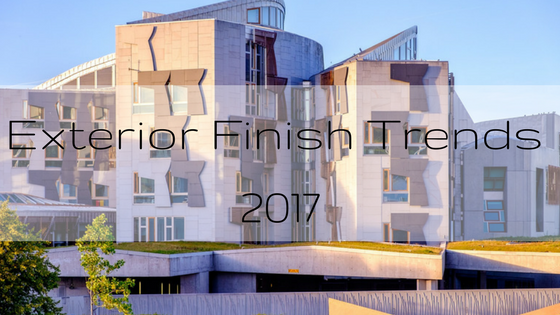 After a series of tech-centered articles, let's take a dive into different waters. Today I want to play urban fashion police, and talk about what's in to put on your house this year. Even such a heavy-duty industry as construction has its subtle and delicate sides, and exterior finishes are one of those. It's an important topic as well, because it directly influences the environment around us. What we're working with, what we're looking at, what we're living in, and how ecologically, economically and aesthetically beneficial it is.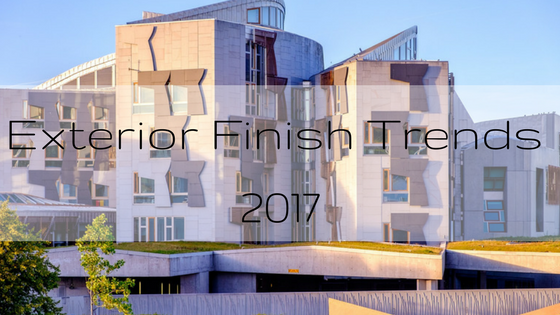 Aesthetics
The trends in construction design aren't moving as fast as in other areas of fashion, that's why the current trend of mixing the traditional with the new will be continuing this year as well. Highly modern shapes and materials in what seems to be a contrast, but is really more of a completion, is what's cool to do on a building these days. Thankfully, architecture is flexible and it evolves hand in hand with the tastes and needs of modern urban and suburban folk.
Combining multiple textures, aligning the accent colors on the final touches with the trim colors and the applied siding materials should all strive for diversity, while maintaining a connecting line in order to create an exciting yet clean exterior of a home.
Colors
The color palette of this year's buildings is expected to mostly remain reserved and traditional. Unfortunately, purple and bright green are still not the colors of the year.
"Trending siding colors for 2017 include neutral beiges and tans, gray/blue tones, and red and brown brick. Traditional wood shakes and shingles are also predicted to be quite popular.
Accent colors for 2017 include black lacquer, deep blues, red and brown." — Allura
White is also making its way back onto the list, with a very pleasant and mild white-on-white palette, combining beige tinged white, soft clean white, cream off-white or yellow white. The white combination offers excellent opportunity for contrasting accent colors, that give a traditionally-colored house a pleasant and modern touch.
Materials
My favorite part every year are the materials. It's exciting to watch what new designs and combinations pop up.
This year, thehousedesigners.com report the following trends:
Stone (natural as well as artificial)


Vinyl (clapboard panels, half-round shingles, and rectangular cedar shingles)


Fiber cement (stucco, wood clapboards, and cedar shingles)


Western red cedar (bevel siding, tongue & groove, lap siding, and board & batten)


Sustainability
The one thing that — hopefully! — never goes out of fashion in the whole construction and architectural industry is eco-friendliness and sustainability. The use of natural materials, ecologically approved paints, waste reduction and processing, using biomass for heating and installing solar panels on the roof will always be the most fashionable way to build or re-build your home.